Buffer garden planting @ residence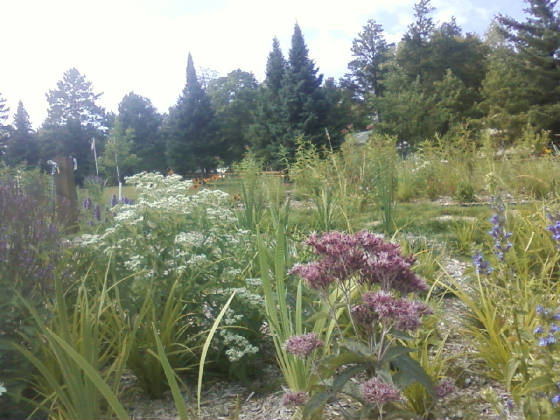 On Lower Hay Lake, Whitefish Chain
signs are available for your project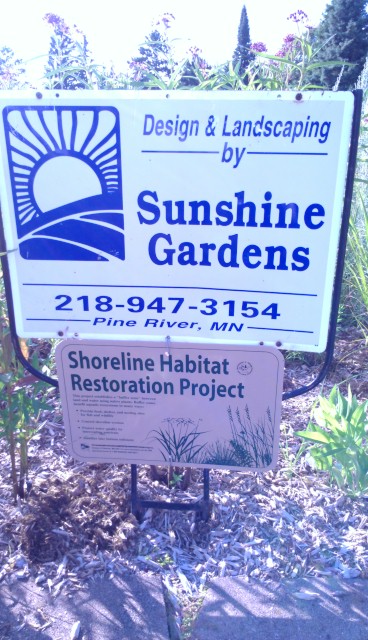 to show the public what you're doing for your lake
Largest Nursery in Cass County! Dedicated to growing for you the finest Neonicitinoid free Annuals,Herbs Perennials, Shrubs, Trees,Hanging Baskets,
& MN Native plants.
Come and see our beautiful display gardens. Shop in our park-like setting where birds and butterflies abound. We are worth the drive! Chic plants for Hip Gardeners in our 3 wonderfully wood heated greenhouses and large nursery in a park-like setting!


2000 MILES FRESHER from home gardens!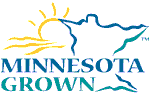 WHERE WARMTH AND PERSONAL SERVICE PREVAILS
Landscape Designer:

Bonnie has a degree in Horticulture from the University of Minnesota and has over 20 years of experience working for nurseries,greenhouses and landscape firms. Sunshine Gardens Nursery & Landscaping, Inc. began operation in 1997.

Bonnie has studied gardens all over the world and the state of MN to bring back their beauty to her designs for your own garden of Eden.

WE ARE WITH YOU FROM DESIGN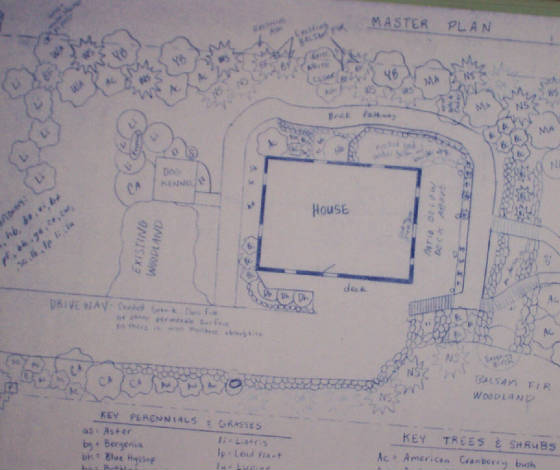 TO PLANTING AND MAINTENANCE,MOWING
Services Provided:
Consulting, Landscape Designs,Shoreland Plans, Planting, Installations, Lawn mowing, & Garden maintenance, pruning, weeding
@ BonnieThePlantL on twitter
Check for us at the Pine River Market Square Farmers and crafters market every Friday starting Frost Free Friday celebration May 30. Walker Green Scene Farmers Market Thursdays starting June