Just wanted to tell you that every time I look at my beautiful butterfly garden I think of Sunshine Gardens. There were lots of butterflies, dragonflies, etc this year. Your selection of plants was perfect! Thank-You so much. With appreciation and admiration,
Mary M, Norway Brook, Pine River and Bethasda, MD
Bonnie's bird and butterfly gardens bring these beautiful creatures in droves so I can watch and paint or draw them and the flowers too!
Norma J Woman Lake
Bonnie's expertise really shows in the bloom and fruit progression in our yard. the diversity keeps them in our gardens until the hummingbirds and butterflies go south RS Woman Lake
Bonnie really came in handy when I called her and her crew when I had way more than I could say grace over in my gardens.
I love to sit at the gazebo and watch birds and Butterflies in our gardens with our grand children , & no goose droppings any more.
K& N S Gull Lake
CROSSLAKE BEAUTY IN SUN AND SHADE
PLANTS SELECTED FOR MOIST OR DRY AREAS
KATHY G ENJOYS WATCHING BUTTERFLIES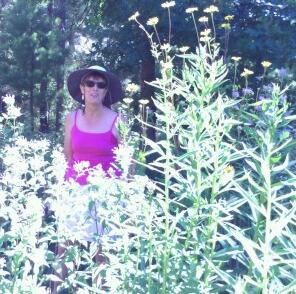 IN HER RAINGARDEN
Joe Pye and White upland Asters Attract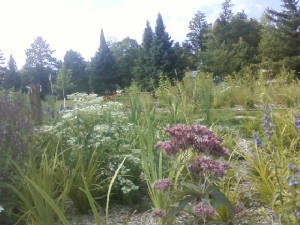 Butterflies, Hummingbirds and songbirds Lower HayLK
Contact us soon for your summer projects!