Our nursery features over 400 kinds of Annuals, Perennials, Trees, Shrubs plus 145 genus of Native plants. Many of the Native plants have been grown from locally gathered seed or cuttings making them extra hardy here in northern Minnesota.

We have Beautiful Display Gardens for you or your group to tour by appointmentafter July 10th. Come and see us and enjoy the scenic drive. Shop for your plants in our park-like setting where birds and butterflies abound. It's worth the drive!

Since we spend a great deal of the year in winter mode, plants with unique features every season of the year are important to us and are showcased in the designs we install for you!
We design with the three F's in mind:flowers,fruit,and foliage and throw in twig color for good measure.
PASQUE FLOWER BLOOMS IN MAY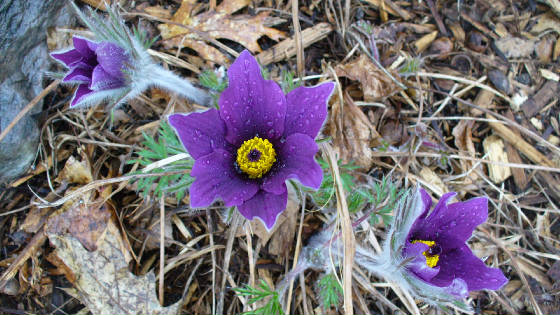 ON WELL DRAINED SUNNY SITES
Sunshine Gardens is owned by Bonnie J. Hiniker. She has a degree in Horticulture from the University of Minnesota and has over 20 years of experience working for nurseries,greenhouses and landscape firms. Sunshine Gardens began operation in 1997.

Bonnie has studied gardens all over the world to bring back their beauty to her designs for your own garden of Eden.

Bonnie also does a radio program on www.kaxe.org where she has answered northern gardeners questions since May 1984. On KAXE Northern Community Radio she is known as Bonnie The Plant Lady.
Catch Bonnie live on KAXE radio at 89.9 FM Brainerd, 91.7 FM Grand Rapids, or 105.3 FM Bemidji. Her Gardening show is on Hear my live radio call-in program from 8:10 am to 9:00 am the last Thursday of the month. Send in questions you would like answered to sgardens@uslink.net or call the studio at 218-326-1234.
WE ARE WITH YOU FROM DESIGN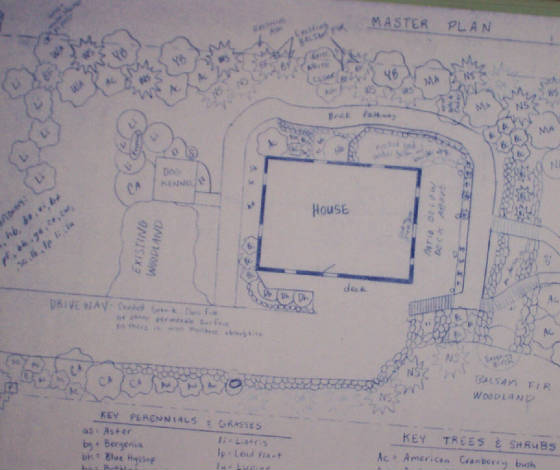 THROUGH PLANTING & MAINTENANCE